We want you to be completely happy with your stay, just tell us and we'll do our very best to fulfill your wishes
If you wish to eat on the premises, we can cook some simple, quality dinner with fresh local products, you just have to order the day before.
Starter, main course and dessert, with a glass of local wine.
There is plenty to do in the big garden, the children will enjoy themselves with different activities like :
Young parents will find all they need for their babies and toddlers :
folding crib

High chair

Bathtub for babies.
Please let us know what you'll need.
For the security of children and for the parents' serenity, the swimming pool has double safety systems : it is entirely surrounded by a wooden fence and has two alarms ringing in case of fall in the water.
The only gate to the pool cannot be opened by young children.
The best rule however is never lo leave children unattended !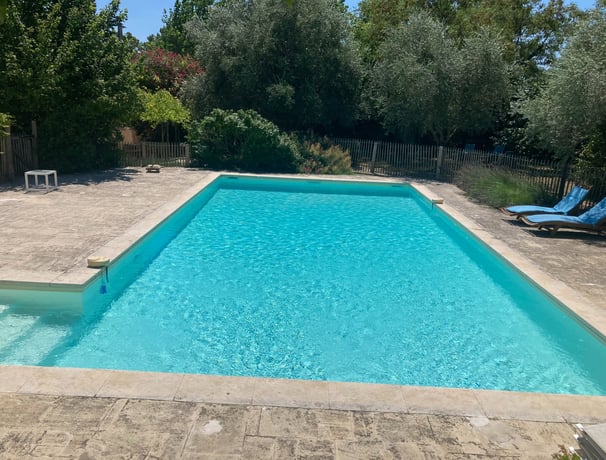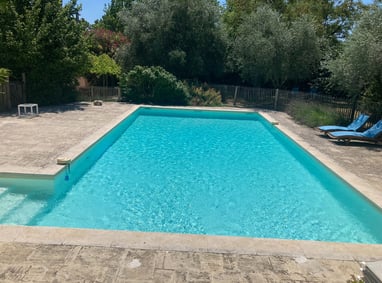 Even if it seems to be a secluded place, we still have a good internet connection thanks to a 4G box and a wifi covering the house and part of the garden.
Typical holiday meals call for barbecue and pizza ! You can order a delivery or... make your own ! Baking your own pizza in the wood oven is a great experience and lots of fun for everybody !
The house is strictly non smoking, but you can relax on the patios and terraces.
Even if we love them, our four-legged friends are not accepted.